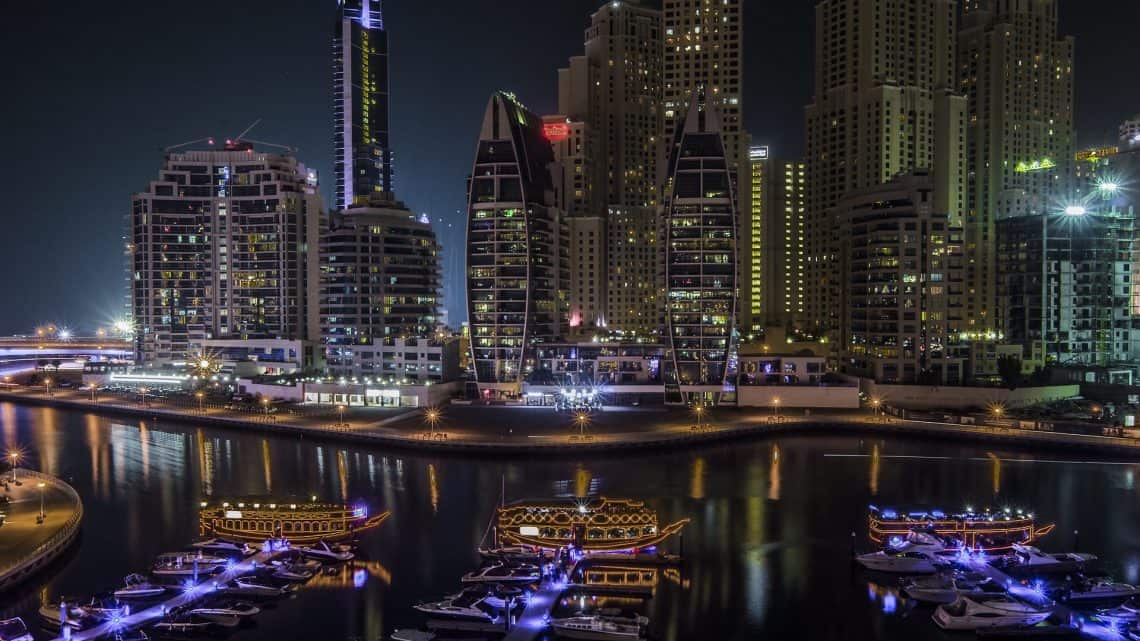 Guest post by Dubai Wikia
So you are going to spend 24 hours in Dubai, either due to a layover or as a planned outing. Do you have a clear plan on how best to use your 24 hours in Dubai? Dubai has many wonderful attractions, though it would be quite impossible to enjoy them all within 24 hours. You'll have to decide the ones you want to prioritize and budget your time accordingly. However, if you want a well-rounded experience, with a taste of the city's culture, history, cuisine along with its glamour, here's the perfect itinerary for 24 hours. We're presuming that you have an entire day on hand, from morning to evening. If you're landing in Dubai during the evening hours, then flex our itinerary to suit your arrival.
About Dubai
Dubai is the largest city of the United Arab Emirates (UAE), and the capital of the Emirate of Dubai, one of the seven emirates that make up the country. Roughly fifty years ago it was a mere desert, and today the city is considered the business hub of the Middle East. Oil is the source of its riches. It is home to the world's tallest building, the Burj Khalifa and is also known for its many luxury shopping malls and a thriving nightlife. Dubai has a population of 3.1 million (2018). IT, finance, real estate, and tourism are its other growing industries.
Morning 8 A.M to 11:30 A.M: Hit the Desert!
We recommend that you ask your operator (A good option is Rayna Tours) to pick you up from the airport and take you directly to the desert to save time.
Desert Welcome: Once at the desert, you'll enjoy the comforts of the genuine Bedouin Welcome Tent, where you can relax, drink hot and sweet Arabian coffee and change into Bedouin robes if you like.
Desert Sports: Get ready to go roaring up and down the dunes in a classy 4WD. After this wholly adrenaline-jerking activity comes another treat – camel riding! Enjoy riding the cantankerous animals, weaving up and down the dunes as the desert nomads do. If you like, you can grab a quad bike and challenge yourself to take on the hard wadis, the soft dunes, and valleys with it. If you like snowboarding, you might like to sandboard from the top of tall dunes as well. Your tour operator might give a demonstration of falcon hunting to end the fabulous desert safari.
Noon 12 P.M. to 2 P.M: Explore Dubai Souqs
In Dubai, you'll find gold souqs, perfume souqs, spice souqs, and textile souqs. Most of the souqs are located in Bur Dubai and Deira.
Spice Souq: The spice souqs are a delight. You can fill your bags with fragrant cardamom, cinnamon, cumin, turmeric, saffron and cloves, and other fragrant spices. They are all spiced high and ready to buy. Plus, you are allowed to bargain! It's part of the pleasure of shopping at a Dubai Souq.
Perfume Souq: The perfume souk is full of Arabian perfumes, plenty of incense and a great deal of frankincense. You can smell the perfumes from afar. You can ask the perfumers to concoct specific blends for you to take as gifts for folks back home!
Gold Souq: The gold souq declares its goods from a distance – you can literally see the glitter from afar. The world's largest finger ring is showcased in a souq window in Deira – it's a piece that's been Instagrammed to death. When you're done exploring the souqs, enjoy a spot of lunch at one of the cool eateries in Bur Dubai
Afternoon 2 P.M to 3 P.M: Al Fahidi Historical Neighbourhood
Close to Bur Dubai is Dubai's oldest district, which dates back to the early 1900s. Do spend some time walking through its narrow, shaded, cobblestoned streets. The houses are mostly made out of black coral, and you can still see the old wind-towers in action. If you have the time, visit the Al Fahidi Historical Museum to gain an understanding of Dubai's history and its way of life before oil was found.
Afternoon 3:30 P.M. to 6:30 P.M: Burj Khalifa, Dubai Mall, and Dubai Fountains
At The Top Burj Khalifa: The highlight of your 24 hours in Dubai would be, of course, the Burj Khalifa 'At The Top' experience. If you're scared of heights, you might want to sit out this one. Enjoy the fabulous view of the toy town-looking skyscrapers as seen from that immense height. Even with the haze and clouds, you can still see the majority of Dubai from the observatory deck on the 125th You can even see the Palm Islands and the World Islands glittering away in the distance like strung pearls on the turquoise blue waters!
Sunset View from The Burj Khalifa: Time your 'At The Top' experience to coincide with the Dubai sunset and you will feel greatly rewarded. Dubai enjoys brilliant sunshine for the most part of the year, except for the few days when it rains. Watch the skies as the brilliant ruby giant star slowly starts to set, setting off a kaleidoscope of colour changes. Watch the brilliant orange give off to pinks, golds and finally deep blue. A Dubai sunset is glory itself, but watching one from the Burj's observatory deck is simply marvellous.
World's Largest Choreographed Fountain: Make it a point to watch the Dubai water show when you get down from the Burj's observation deck. There's a water show every half hour from 6 P.M. to 11 P.M. Arabian music wafts out across the water, and bright colourful lights illuminate the spouts of water. Water sprays dramatically up as high as 500 feet in the air. Dubai's fountains are the world's largest choreographed fountains. Whether you catch the sight from the Burj's observatory deck or from ground level, the effect is mesmerizing – quite the highlight of your 24 hours in Dubai.
Dubai Mall: Dubai Mall definitely lives up to its hype. This ginormous mall is a grand sight to look at. The lobby with its designer waterfall that's frequently Instagrammed is a mesmerizing sight. The mall has over 1200 plus retail outlets plus more than 150 eateries in the food court. There's a 22-screen multiplex cinema as well as a skating rink, the Dubai Aquarium, and the Underwater Zoo and a good deal more.
Evening 8 P.M to 11:00 P.M.: Dhow Cruise
End your day with an exciting dhow cruise in Dubai. Your vessel is a beautifully-renovated dhow with a full acrylic surround, fully air-conditioned inside. As your dhow cruises the Dubai Marina, you can feast your eyes on the scintillating Dubai skyline. The Burj Khalifa glitters at a distance with coloured laser lights. On the dhow, you'll get to enjoy a multi-course Emirati and Continental buffet dinner. You'll also enjoy some great cultural entertainment with belly dancers gyrating to Arabian tunes and henna artists tattooing your hands and feet. For a couple of hours, you'll be transported to a world of decadence, once populated only by the royalty.
Use this 24 hours in Dubai itinerary to prioritize the sights you want to enjoy. Dubai is chock-full of attractions, with fresh ones added every now and then. Case in point in the Love Lake which was opened in late 2018. If you envision further layovers in Dubai, you can catch the sights you've missed out on your first time. There are plenty of great hotels to stay at near the airport if you want to make a quick return. Many hotels offer airport pickup and drops as well, so take advantage of every facility to save on time.
Other tips
Recommended hotels (All around ~USD 80 -110 per room per night)
Rove Healthcare City or Rove Downtown
Recommended restaurants
Asha's Dubai (expensive)
Al Dawaar Revolving Restaurant (expensive)
A list from Timeout