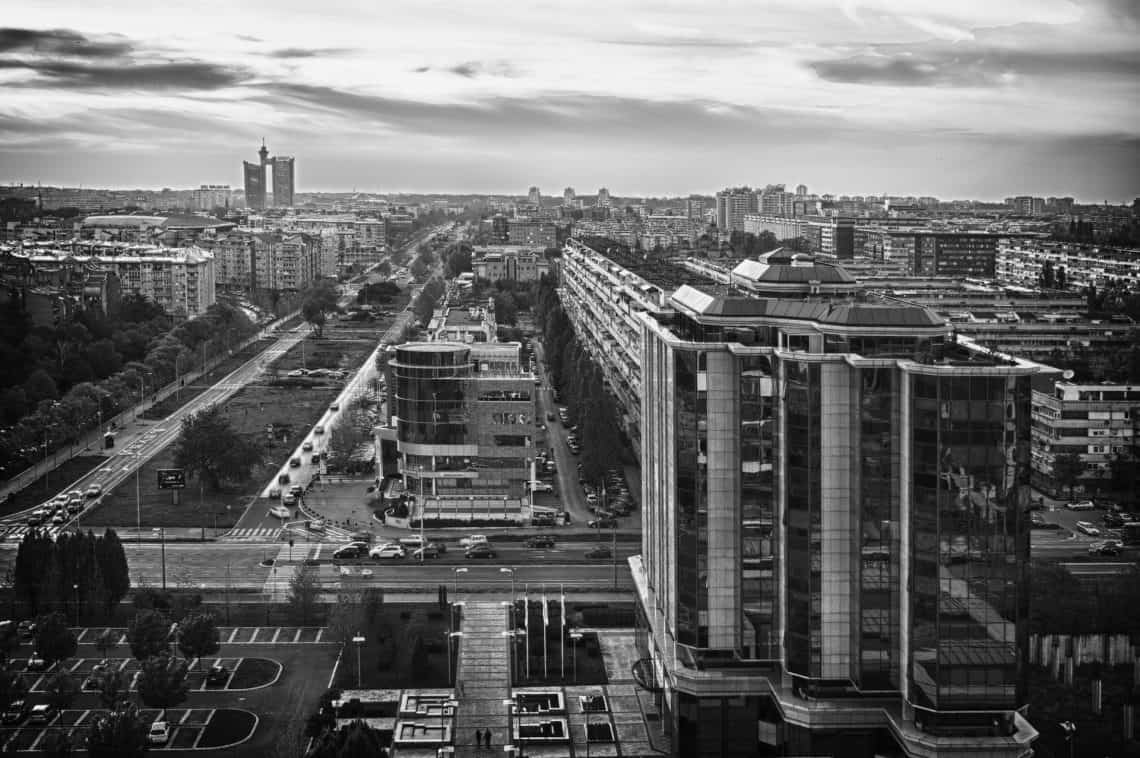 3 days in Belgrade | What to do in the city and fun day trips
Solid, large, and busy, Belgrade-the-city is as hefty and compelling as its name. It may confuse and overwhelm you at the start, given there's so much to see and do, or nothing at all. Add to that a Cyrillic script. But never fear, help is at hand. Here are some things I enjoyed. Plan your 3 days in Belgrade based on my tips and favourites.
About Belgrade
Belgrade is the capital of Serbia, located at the confluence of the Danube and the Sava rivers. The city has a population of around 1.5 million. The Celts founded the city in 3rd B.C., and later it became a Roman settlement called Singidunum. The city's culture and edifices are heavily influenced by its past rulers: Roman, Byzantine, Ottoman, and Austrian. It is a throbbing, thriving city, with arguably one of the best nightlife in Europe. Bars dot every street and are open late into the night.
Serbia's modern history has been an uneasy one and continues to be so. All the walking tours and conversations with locals touch upon it. In the modern world, Serbia was involved in the Yugoslav Wars in the period between 1991 and 1999, mostly as the aggressor.  After the Croatian and Bosnian wars in the 90s, the country is now embroiled in a sustained conflict with Kosovo. Kosovo declared independence from Serbia in 2008 which Serbia does not recognize. Therefore, it is also not possible to enter Serbia from Kosovo (with a Kosovo stamp). Conflict continues between the two countries, which is also a reason Serbia is not a part of the EU yet, unlike its neighbours Romania and Bulgaria.
Do before
Transportation
It is better to walk in Belgrade. Road transport is a mess. Apparently, there are 1 million cars on the road. Traffic jams are common. Honking is the norm. On weekends, certain roads turn pedestrian-only, and then it gets even worse if you need to use a car or a bus.
But Belgrade is a large city, and you will need to use public transport now and then. In which case, walk to a kiosk (see photo below) and ask for a day pass or 3-day pass, depending on how many days you need it for. A day pass costs 290 Serbian dinars and is valid for 24 hours (except between 12 a.m. to 4 a.m.). It is applicable across trams, trolleybuses and the (only) metro line. You need to validate the ticket each time you get into a bus. Ticket checkers wear civilian clothing and check often. I believe the penalty for not having a valid ticket is a fine of 2000 Serbian dinars.
Also, use moovit to find which bus to take. Google maps did not have information on Belgrade public transportation but Moovit helped me get around easily. I was occasionally confused about which side the right bus stand was and I asked people. Serbians are super helpful.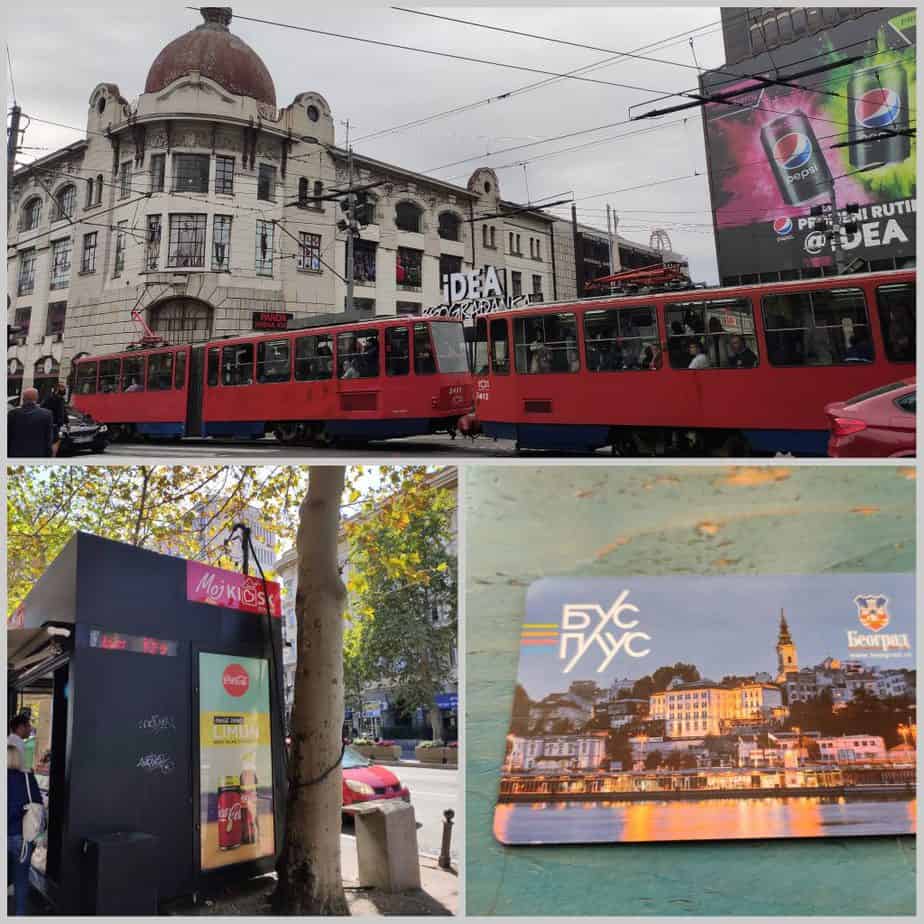 Currency
Currency exchanges are dimo dozen in Belgrade. They are known as Menjačnica. They use the same exchange rates and are considered fair. Do not bother looking for a bank or ATM. Use the exchangers for the best rates.
And now for the three day Belgrade itinerary. Hold your breath.
Day 1: Belgrade City Centre
Free Walking Tour
I prefer starting my tour in a city by doing a free walking tour. There are several which take place in Belgrade, regularly and twice a day. A regular city centre covers Republic Square, Knez Mihajlova street, the Bohemian quarters, Green Market, Silicon Valley, Oldest Mosque, Kalemegdan park and the Belgrade Fortress, the Cathedral church, etc. peppered with anecdotes and history.
Timing: 10:30 a.m. and 2 p.m. daily
Cost: In tips
How long: 2.5 hours
More on their website
Explore Kalemegdan park, the Belgrade Fortress, and St Petka's Chapel
The Belgrade fortress is one of the most enduring symbols of Belgrade and also a beloved of locals. The fortress area houses an expansive park, a zoo, the church of Sveta Petka.
The Belgrade Fortress lies next to the confluence of the River Sava and the Danube. It was built and rebuilt over several centuries, starting with the 2nd. It overlooks the Great War Island and the Danube and Sava rivers; therefore a great place to watch the sunset and take a few cityscape photos. The Fortress is divided into four sections: two make the fortress (Donji and Gornji Grad) and two make Kalemegdan park. Gornji Grad or the upper town is home to beautiful parks, the statue of 'The Victor' and the tomb of Damad Ali Pasha. Gornji Grad or the lower town is home to the church of Sveta Petka. The Fortress area is over 160 acres.
Sveta Petka (or Saint Paraskeva of the Balkans) from the 10th century is one of the most revered saints in Serbia. The quaint, old chapel dedicated to her stands next to the Belgrade Fort decorated with resplendent mosaics. But the chapel's most famous feature is the spring of holy water that runs next to it; people from all over Serbia come to drink from it because it is rumoured to cure illnesses. On a Saturday, there are plenty of weddings to witness as well. Take care of your bags here. Thieves are aplenty.
The modest-sized Belgrade zoo dates from 1936 and is considered amongst the oldest in Eastern Europe. It is home to a Muja, an American alligator, the oldest living alligator in the world!
Entry to the park and the castle is free. The zoo costs 500 din for adults.
If you go to Sveta Petka on a Saturday, you get to see loads of weddings. If you go on a  Sunday, you get to attend the mass.
Explore the museums
The Belgrade National Museum
The National Museum of Serbia is as old as 1844 and holds over 400,000 objects of interest. The building itself is monumental and impressive and well worth a visit since it is right on Republic Square. It was recently refurbished and reopened in 2018 after almost a decade.
Timing: Varies. Monday closed
Cost to enter: 400 dins for the permanent exhibits; 600 dins for the temporary exhibits; Sundays free
How long:  1 – 2 hours
More on their website
Nikola Tesla Museum
Another museum built as a tribute to a man who is considered a national hero. The museum is tiny with about 2 sections: one with Nikola Tesla's conceptualized machines and experiments, another with his personal effects. There is also an urn with his ashes. It is fun to learn about Tesla through the movie shown at the beginning, and the experiments demonstrated subsequently. The hourly tours can get crowded though but the museum is close to the city centre so it can be packed in even on a busy day.
Timing: 10 a.m. to 8 p.m.
Cost to enter: 500 dins, cash only
How: Join a tour every hour. Arrive 15 minutes before a full hour. May help to mail them before, but when I did so, a lady simply wrote back saying: come 15 minutes before a scheduled hour. I don't think any sort of crowd curtailing happens yet; there were a hundred people in my slot, and it was difficult to see some of the demonstrations. Bottom line: arrive 15 minutes before any hour between 10 a.m. and 8 p.m.
How long:  45 min – 1 hour
More on their website
Museum of Yugoslavia
Built as a memorial to Yugoslavian President Tito, Museum of Yugoslavia is some distance away from the city centre but well worth the trip if you want to learn about the man and Yugoslavia's past.
Timing: 10 a.m. to 6 p.m.
Cost to enter: 400 dins, cash only
How long:  1 min – 2 hours
More on their website
Watch a play at the Belgrade National Theatre
The theatre is beautiful, the tickets inexpensive, and the shows put up are quite good. I watched a play called Orestus in Mosul, and while I didn't particularly like the play, I enjoyed the experience. Getting the ticket itself was a bit of a hassle though. I went several times, only to be greeted by locked doors. I understand their working hours are 11 a.m. to 3 p.m. and then again, 5 p.m. to 8 p.m. but they were not open even in these hours. The best way, go 30 minutes before the play and get a ticket.
Cost: 700 – 1200 din, payment in cash if done on location
How: Go 30 minutes before the play and get your tickets or buy online from their website
Have dinner at a Kafana
I chose '?' next to the Church of Saint Mark to have my first Kafana experience, based on the suggestion of my walking tour guide Nikolai. It was warm and cosy inside with live music to boot (after 8 p.m.) and the fish dish they served—Dimljena pastrmka—was delicious. Cost 990 dins. There are also plenty of kafanas on Skadarska Ulica.
Day 2: Offbeat Belgrade
Zemun Neighborhood
This is offbeat Belgrade, although people in Zemun dispute that they belong to the city. The Zemun neighbourhood is about a 30-minute bus ride from the centre. It used to be a separate town that was absorbed into Belgrade in 1934. Zemun has a quiet town centre, leafy streets, old houses, and you can end your visit with a relaxed stroll along the Danube river, along  Zemun Quay. You could also try a climb over Zemun's Gardos Hill. Among other things to see are the abandoned Air Force Command building, the Roman Catholic Church, the cemetery, the synagogue, or watch a play at Madlenianum.
Temple of Saint Sava
The Church of Saint Sava is a Serbian Orthodox church located on the Vračar plateau in Belgrade, Serbia. It is one of the largest Eastern Orthodox church buildings and ranks among the largest church buildings in the world. (Wikipedia) Currently, most of the church is under construction. You can visit the church in the evenings to see the crypt (1800 m² in area) which is complete and already very impressive. I can only imagine how the church would look once fully done. Cost to enter: free
A pub crawl or food tour
There are plenty of Airbnb and Tripadvisor experiences which take you through the best of food in Belgrade. I participated in a food tour through Airbnb experiences and tasted the local variations of Ćevapi (grilled finger-sized minced meat), kajmak (Serbian cheese side dish), ajvar (red paprika salad), sarma (pickled cabbage, minced meat and rice – a fav with East Europeans), and Glumac pancakes.
Day 3: Day trip to Novi Sad, Fuska Gora, and  
This day is dedicated to the outskirts of Belgrade but not too far. It is characterized by rolling fields, winding rivers, faraway mountains, a quiet monastery, a sleepy town, an imposing fortress, and one of the European Capital of Culture 2021. We are going to drive in the province of Vojvodina.
Vojvodina is in the northern part of Serbia, with a population of 2 million, and a multi-ethnic, multi-cultural identity. Inhabitants are a mix of (among others) Serbian, Hungarian, Slovak, Croatian, Romanian, and Rusyn. The region is also called Pannonian Plain.
As part of the day trip, we will go to
Krušedol Monastery
The Krušedol Monastery is a Serbian Orthodox monastery on the Fruška Gora mountain in the Syrmia region, northern Serbia, in the province of Vojvodina. The monastery dates from the early 16th century. The monastery is also a burial site for the Branković family, two Serbian Church patriarchs, and Princess Ljubica Obrenović, the wife of the Serbian Prince Miloš Obrenović and Serbian king Milan Obrenović. It is a lovely and peaceful monastery and well worth a stop of 30 minutes. Say hi to the blind white cat and shaggy white dog for me, when you go there.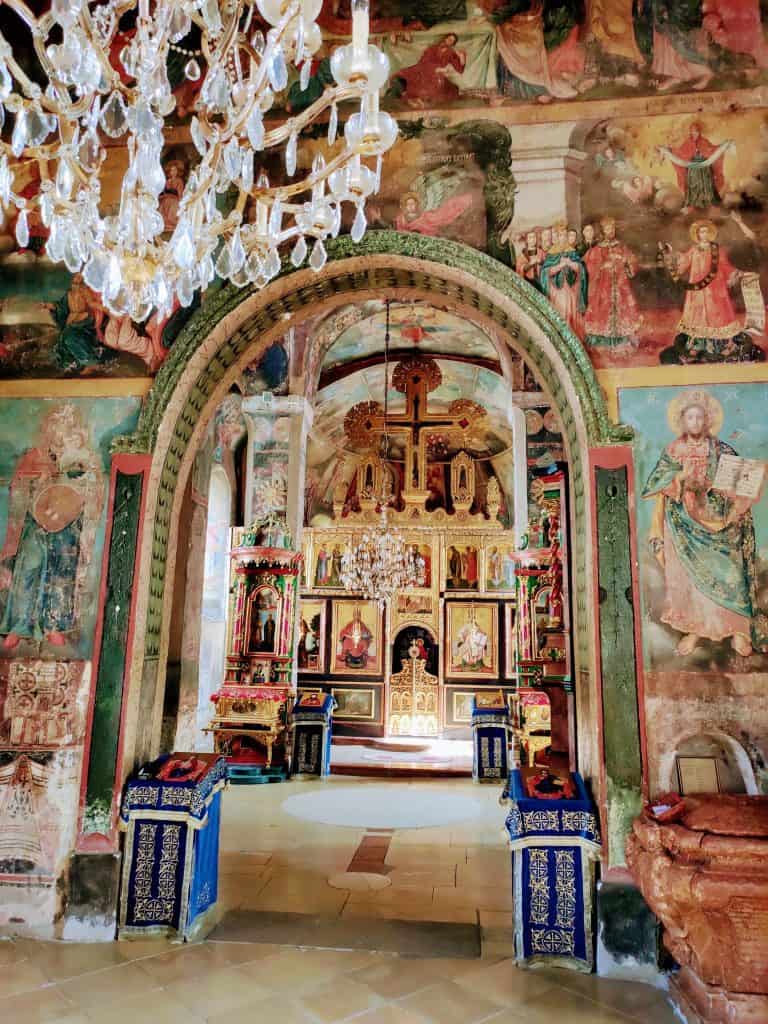 The Town of Sremski Karlovci
Sremski Karlovci is a little town located 8 km from Novi Sad with about 9000 residents. It was once known to be the seat of the Serbian Orthodox Church in the Habsburg Monarchy. Today, it houses an impressive Orthodox and Catholic church, along with award-winning local wine sellers who offer delectable tastings and merchandise from little shops along the street. A day trip plan is here if you want to spend longer.
The Petrovardin Fortress
This the most visited spot of Novi Sad, and more interestingly, also the location for the famous EXIT festival. The Petrovardin Fortress is located on the right bank of the River Danube, and sometimes called 'Gibraltar on/of the Danube'. The site of the fortress is important because of its excavations and it is thought that there has been a continuous settlement here from the Paleolithic age to the present. It is a short-stop and not too interesting, apart from the view of Novi Sad and Danube from the top, and the drunken clock, with its hour and minute hands, interchanged.
Novi Sad
Novi Sad is a pretty little town. It is a city in northern Serbia on the banks of the Danube River with a population of 290,000 people. It is the second-largest city in Serbia and the capital of the autonomous province of Vojvodina.
I think roaming around the city was more about discovering the unexpected: a coloured street here, a small eatery there. It is a very crowded city, and I went on a Friday evening, but the old town is charming and well worth staying overnight to see the streets lit up.
Cost: 6400 din or 55 Euros
How: Victor Travels (Through TripAdvisor or Viator)
Timing: 9 a.m. to 6 p.m. Door-to-door pick up and drop
What next?
You could head to Timisoara in Romania which is connected to Belgrade by bus. Or head to Bucharest by train/ bus. Another option is to go to Sofia in Bulgaria.
To get the full Romania itinerary, go here.