Here's a fun road trip itinerary from Mumbai to Goa with beach stops along the way…
Because why do something as mundane as flying to Goa, when you can frolic on endless beach sand, breathe in the heavy salt air, and eat freshly cooked spicy Konkan food en voyage? Here's a majorly fun and scenic road trip itinerary starting from Mumbai and ending in Goa with beach stops along the way. The itinerary assumes stops on the onward journey, but you can mix it up and do a few on the return journey as well. Prepare to be well and truly tanned (I took this in April!) and happily exhausted.
The summary itinerary
What you will do on the road trip from Mumbai to Goa and the beaches you will stop at.
The journey will look something like this: Mumbai –> 6 hours to Harihareshwar –> 5 hours to Velneshwar –> 1 hour 30 min via ferry to Ganapatiphule –> 4 hours 30 min to Tarkali –> 4 hours to Goa (South). Total driving time of 20-22 hours on one side and this is on the higher side because of the scenic beach route you'll take (more on that below). You can return via NH4 or the Bangalore-Pune highway which takes about 12 hours non-stop from Goa to Mumbai. Note: All timings are roundabout, and Google Maps is your best friend.
The Route
Two routes show up when you plot the way from Mumbai to Goa on Google Maps. The best and the usually taken route is along the Mumbai-Bangalore National Highway 4 (NH4), which crosses Pune, and takes 11-12 hours (for a non-stop trip). The other is via NH66 which goes through Chiplun, Kolad, Mahad and Malvan. This one takes 12-13 hours (for a non-stop trip). The longest and the most scenic route is MSH4, also called the Sagari Mahamarg, which is either a drive next to or close to the sea. In most cases, the sea will be a few hundred metres away, and beaches will keep popping up. The beauty of this route is the two-lane road with sparse traffic running through the Western Ghats and flanked by forests and beaches. The winding roads ascend and descend at will, and during monsoons, the swaying palms, the lush surroundings, the patter of rain, and the gurgling sea make splendid accompaniment. This route takes 14-15 hours (for a non-stop trip) and 20-22 hours for the route suggested in this post. The Sagari Mahamarg route will not show up on Google Maps unless you put one location to the next and change as you drive along.
Also, read this for more on the Sagari Mahamarg road.
Where to stay
All my recommended Maharashtra stays, as part of this itinerary, are at MTDC. I am a big fan of MTDC. Modest, no-nonsense and no-frills service, I find it a total value for money. You know exactly what to expect. One Medimix soap, one Vatika/ Sunsilk shampoo sachet, a plastic jar of filter water, beige blankets and white sheets, a flat-screen TV with less than 10 channels, no electric kettle or coffee or tea sachets, no (or poor) Wi-Fi, basic local food which, if you're fortunate, will be delicious. And always, always the best locations and properties that span acres. Check-in is at 10:30 am and checkouts at 9 am. Book MTDC properties at their website. I'm no affiliate. Just a fan.
In Goa, you'd be spoilt for choice. There are beautiful and inexpensive mid-tier hotels and also some very fancy five stars. Some of my favourite beaches and inexpensive properties are:
Majestic Comforts in Varca-Benaulim: Cosy beach huts, a few minutes walk from the sea, Majestic Comforts is reminiscent of properties in Bali. The private sundecks right in front of the fairly un-visited beach are the clincher. This property has the kind of frills I need.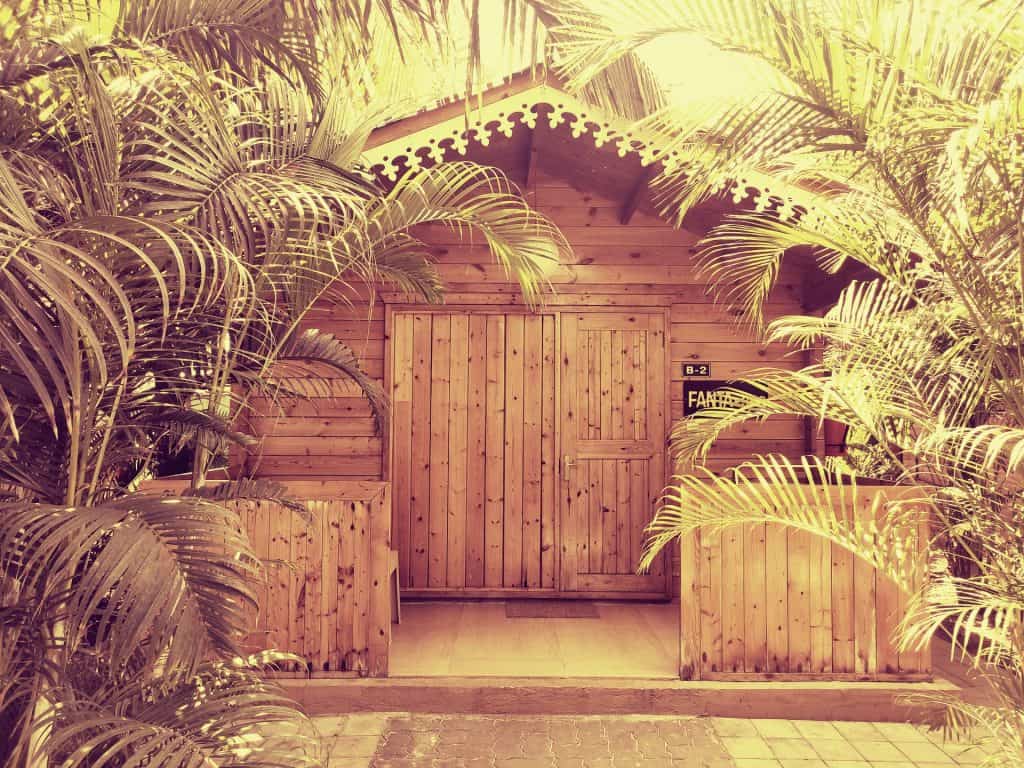 Cavala in Baga: Located in the busy north, Cavala is quaint, classy, and the right kind of pretentious. Weekends are great fun with live music and dancing. It is a 1o minute walk to the busy and popular Baga beach.
Mariposa Beach Grove in Agonda offers fairly inexpensive sea-facing villas and you couldn't get closer to the sea than this. The resort is located in Agonda, a sandy beach that serves as a nesting ground for olive ridley sea turtles in September.
And now for the Mumbai to Goa road trip itinerary with beach stops | It's easy, cheap, and fun
Stop at Harihareshwar
We used the NH66 to get here from Mumbai, but you could plot from Mumbai to Harihareshwar on Google Maps and drive via Alibaug and Murud, with ferries (check Dighi/ Agardanda jetty) thrown in-between. This increases travel time by an hour or so but is an adventure unto itself.
Harihareshwar is a town in the Raigad district of Maharashtra, surrounded by three hills, and with a pristine beachfront. Towards the north of the town is the temple of Lord Harihareshwar, said to have been blessed by Lord Shiva. Thus, Harihareshwar is also called Dev-Ghar or the 'house of God'. It has two primary beaches − one, in front of Harihareshwar Temple, and the other, about 2 km long, in front of the MTDC Resort.
Stop at Velneshwar
Velnenshwar is a village on the Western Coast of Maharashtra, about 70 km from Ratnagiri, and 20 km from Guhagar. A Shiva temple is its essential claim to fame but it is also home to pristine beaches. Stay at MTDC Velneshwar, an expansive property with great views and a 10 minute downhill walk to the beach. Since not many people visit Velneshwar, opting instead to go to Ganapatiphule, and so, you might have the resort and beach all to yourself.
Velneshwar to Ganapatipule takes about 2 hours but you can shorten the time slightly and add a nice little cruise along the way, by taking your car aboard a ferry using the Jaigad Tawsal ferry service. The route is here. Ferries ply every hour or so. Cost is as per vehicle size and about INR 150 for a 4-wheeler.
After reaching the other shore and before heading to Ganapatipule, swing by Jaigad fort. Entry is free. The fort-ruins offer a sea-walk along the fort's walls end-to-end. Nestled on a cliff, the impressive edifice overlooks a bay formed as the Shastri river enters the Arabian Sea. It was built by the Sultan of Bijapur in the 16th century.
Stop at Ganapatipule
The Ganapatipule beach is among the cleaner commercial beaches I've seen along the Maharashtra coastline. Located in the Ratnagiri district, the town of about a few thousand residents is also famous for a 400-year old Ganesh temple.
The MTDC property on the Ganapatipule beach is a HUGE. The bamboo huts facing the sea and the VIP suites have the best view. Each hut is equipped with a clothing line where you can wash and dry your clothes—which may seem like an excess—but not so next to the sea. We found only the food and Wi-Fi services wanting. An MTDC boat club is in the works; that promises to be fun. Apart from that, local clubs organize events such as parasailing, banana boats, and Jet Ski. Partake at your own risk. The beach is considered dangerous during many months of the year, so caution is advised.
Part of the Ganapatipule bunch of beaches, the nearby Arey Ware Beach is well worth a quick stop. It is a beautiful stretch of white sand shore and sparkling aquamarine water. Grab a coconut from one of the stalls at the entrance (or hide a beer can in your pocket), walk inside through a lush cluster of coconut groves to enjoy some quiet time off from the tourist bustle.
Stop at Tarkarli
Located roughly 4 hours from Goa, Tarkarli is hard to reach from Mumbai and easily bypassed (you might as well go to Goa) but it is a beach destination well worth a visit. Tarkarli is located in the Malvan taluka of Sindhudurg district, with about 2000 local residents and a handful of average hotels. MTDC runs three properties in the region and the scuba courses run by MTDC's IISDA (Indian Institute of Scuba Diving and Aquatic Sports) are highly rated and very popular. I couldn't do it because I hadn't booked it in advance, but I'll definitely try this in a few months.
Very close to Tarkali, about 30 min away, is the impressive Sindhudurg fort. Built by Shivaji Maharaj in the 17th century, this is another fort that offers awesome sea views.
Stop at Goa
What can I say about Goa? I'm so in love with it that I wrote a whole book on it! For a frequent traveller to Goa, the rite of passage is to start from the beaches in the North (Arpora, Baga, Calangute, Candolim, and Anjuna) which are more populous and eventful, and then move to the lower visited, less 'happening' but more pristine southern Goa beaches (Palolem, Varca, Cavelossim, Benaulim, Colva, Agonda). (For now) the beaches of South Goa are cleaner and peaceful, with the sea being the only object of glory and distraction, as it should be.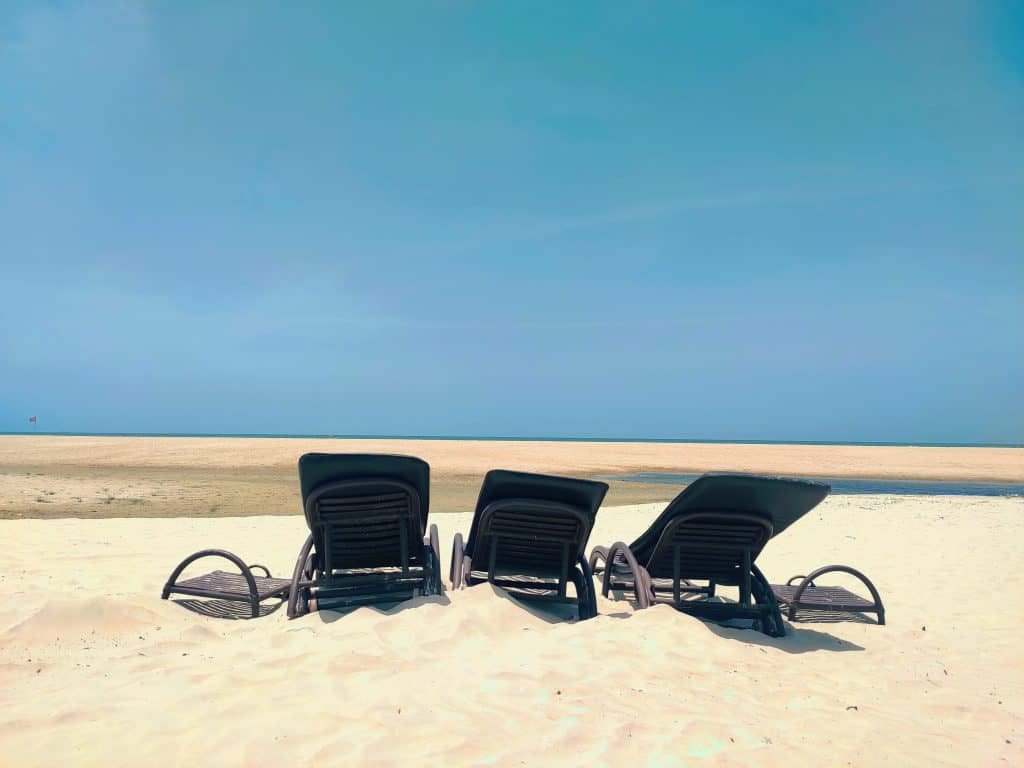 Rent a bike and roam about on the quaint streets of Goa. Goa used to be a Portuguese colony until 1961 and a mixed culture is evident in the gorgeous houses and food. Popular places to visit are Fort Aguada, the Basilica of Bom Jesus, Mario Gallery, Nights Markets, and some gorgeous churches and awesome restaurants. On the beaches, especially in the north, you can partake in activities and water sports such as Jet Ski, snorkelling, banana boating, kayaking, scuba diving, parasailing etc. Select beaches also have surfing and kneeboarding. Most tourists ignore Panjim, the capital, but it is an interesting walk down Fountainhas, also known as Goa's equivalent of the Latin Quarters.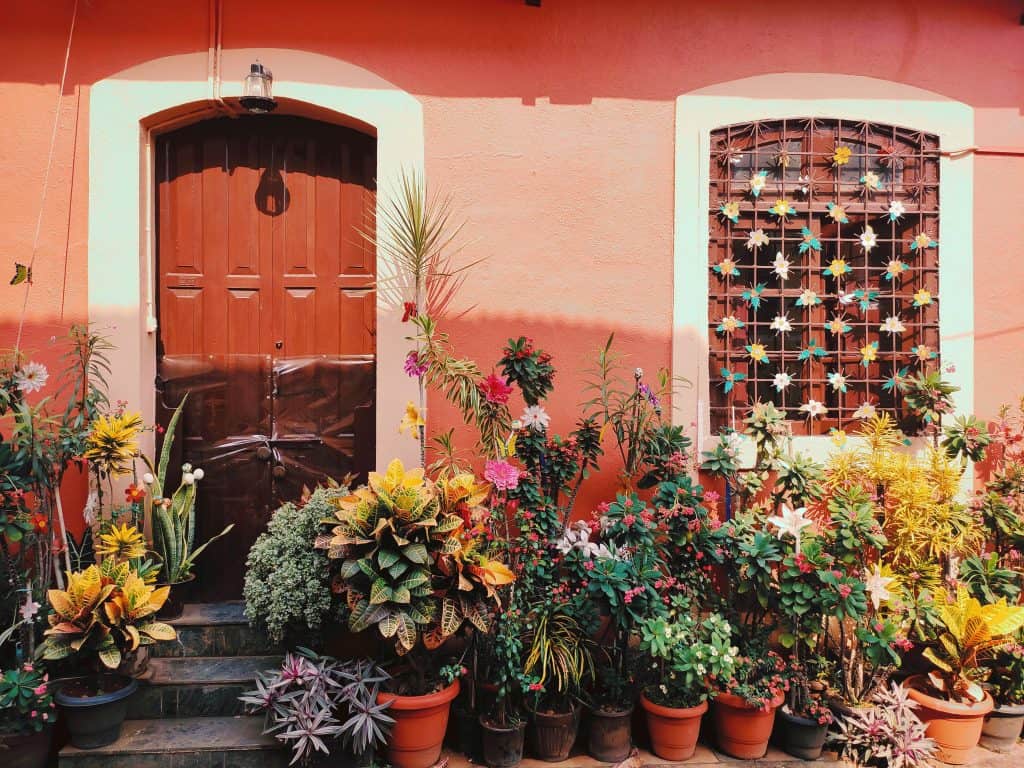 I hope it was fun for you as much as it was for me. I plan to do this route again in the monsoons. Let me report back to tell you how it was.