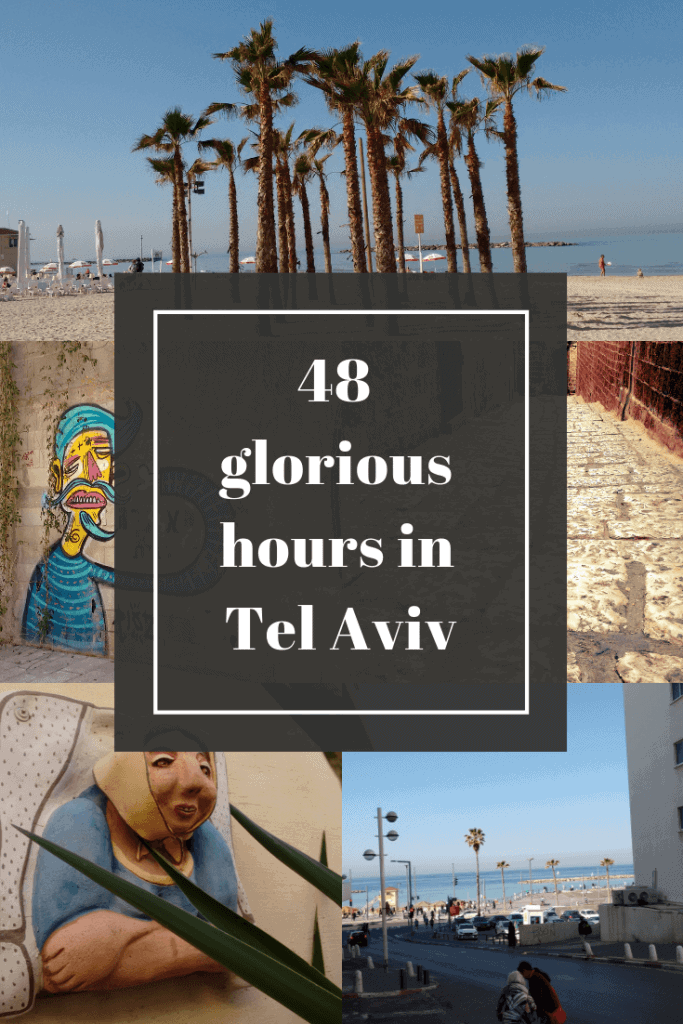 What to do in Tel Aviv in 2 days
Perhaps, I say this too often, but I'll say it again, Tel Aviv took me by surprise. I didn't know much about it anyway and imagined it to be war-ravaged or something. I was woefully wrong.
Tel Aviv has everything for a great break without being overwhelming; historical marvels, beautiful parks, awesome food, a sun-soaked beachfront, a heart-pounding night scene. I'll return in a heartbeat. You should totally go too. Israel in itself marvellous, with Tel Aviv and Jerusalem its crowning jewels.
Here's what you can do in Tel Aviv in 2 days.
Day 1
9 AM: A free walking tour
Take the Sandeman tour to see Old Jaffa. Jaffa is the southern and oldest part of Tel Aviv-Yafo, an ancient port city. It is famous for the biblical tales of Jonah, Solomon and Saint Peter as well as the mythological story of Andromeda and Perseus. Also, for its oranges. The natural harbor of Jaffa has been in use since the Bronze Ages, so it is 7000 years old! It's certainly an entertaining walk around the alleyways of the old port, through tiny shops tucked in nooks, with Jewish, Christians, and Islamic relics dotted all along. Other interesting pitstops are – the Clocktower built in 1906 in honour of Sultan Abdul Hamid II, the lighthouse, Jaffa Museum of Antiquities, Al-Bahr Mosque, the Zodiac alleyways, the Lion Temple, and much more.
Jaffa can be reached via bus Nos. 1, 25, 41 and 83.
12 PM: Lunch at the Promenade
After your tour of Old Jaffa, walk along Tayalet or the Tel Aviv promenade until the marina in the north. The distance is 5 km (3.1 mi) and it is around a 45 min walk. Walk amidst the many runners, strollers, mothers with children, couples holding hands, alongside the hip coffee shops and restaurants. Running or cycling on the promenade is quite a popular pastime. Also, old folks congregate under the summer sun to gossip. The walk along Tayalet will not only give you a very good view of the beautiful beaches but also serve as a good way to people-watch. In the evenings, restaurants put out tables and seating on the beach.
Try Manta Ray for some amazing seafood. Salva Vida for local delicacies.
6 PM: Sightseeing and Nightlife
Rothschild Boulevard is one of the principal streets in the centre of Tel Aviv, beginning from Neve Tzedek and ending at Habima Theatre. It is one of the most expensive streets in the city. Israel's Declaration of Independence was signed at Independence Hall here. It is also at the heart of Tel Aviv's financial district. Several businesses and startups are located right off of Rothschild. Just walk around for some amazing cafes, boutiques, hotels, restaurants, and fancily dressed people.
Every Tuesday at 8 pm, a city-sponsored walking tour departs from the corner of Rothschild Boulevard at Herzl Street. The route passes through Rothschild Boulevard and Nahalat Binyamin.
What bowled me over were the underground bars. The concept is so clever. Walk along the bustling, upscale street and you wouldn't guess that just behind the innocuous-looking door is a rocking club scene underneath, in the basement.
I loved Radio EPGB where we partied till late at night.
Here's a great plan. Do it. It's amazing. I club sparingly these days, but this was memorable.
Day 2
9 AM: Markets
So, I was told Dizengoff Street was THE place to buy stuff in Tel Aviv but I didn't think so. I dislike malls and even the street shops around Dizengoff Street had clothes imported from Europe and not local produce. What's the point? For trendy stuff, I preferred Bograshov Street. For locally made, I loved Carmel and Levinsky Markets – chaotic but great stuff and also good for photo ops. The locals advised me to go to the Nachlat Binyamin Arts and Crafts Fair (happens every Tuesday and Friday in the evening – 10 am to 6 pm).
More about the shopping scene here.
A list of the best boutiques from Culture Trip.
12 PM: Museums
Hop between Yitzhak Rabin Center to Eretz Israel Museum to Palmach museum to learn more about Israel.
I had a very entertaining half a day at the Yitzhak Rabin Center and I totally recommend a visit to know more about Israel's history. The Palmach museum nearby will take you through the origins of the Palmach, an elite part of the Haganah paramilitary organization. These museums are close to Tel Aviv University (Ramat Aviv). You will also find several nice shops and boutiques along the way.
6 PM: Neve Tzedek
A visit to Neve Tzedek and the historic train station (HaTachana) was the highlight of my trip. Neve Tzedek is a really cool place to do some window shopping, soak in the local culture, eat ice cream at a specialty parlor and drink at a quiet bar. Plenty of street art to admire too.
Start at the Suzanne Dellal Center, then walk along the designer shops next to it, then swing by HaTachana which was once the old Jaffa railway station and is now a heritage site slash boutique space slash souvenir emporium.
The other place to visit for some cultural immersion is the Bauhaus Centre, a UNESCO world heritage site. The Bauhaus Center is an organization dedicated to creating a platform for Bauhaus architecture and design in Tel Aviv.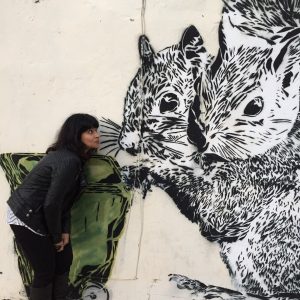 Other tips
What to eat
So much! Breakfast buffets, street food, ice creams. Yum, yum, yum.

Keep enough space in your stomach to fill in at any and all times. Try the Hummus and Falafel in all the available varieties. Just writing this is making my mouth water. The pine-nut Falafel, in particular, is heavenly.
I especially loved La Shuk and Segev Express. Shlomo and Doron as well for the best hummus.
Where to stay
Preferably stay at Hayarkon Street. Inexpensive options are Best Western and Prima Tel Aviv.
Day trips from Tel Aviv
Masada and the Dead Sea
Jerusalem and the Dead Sea
Nazareth, Tiberias, and the Sea of Galilee
Palestine
Petra (Jordan)
Bein Harim or Egged or United Tours conduct several bus tours out of Tel Aviv. I did go with them on their tours, but would not recommend them. It's a transfer service and nothing more. Instead, simply hire a car and drive.
To go to the West Bank, I totally recommend Abraham tours.
A good day trip is definitely a visit to Jerusalem. Read my account here.