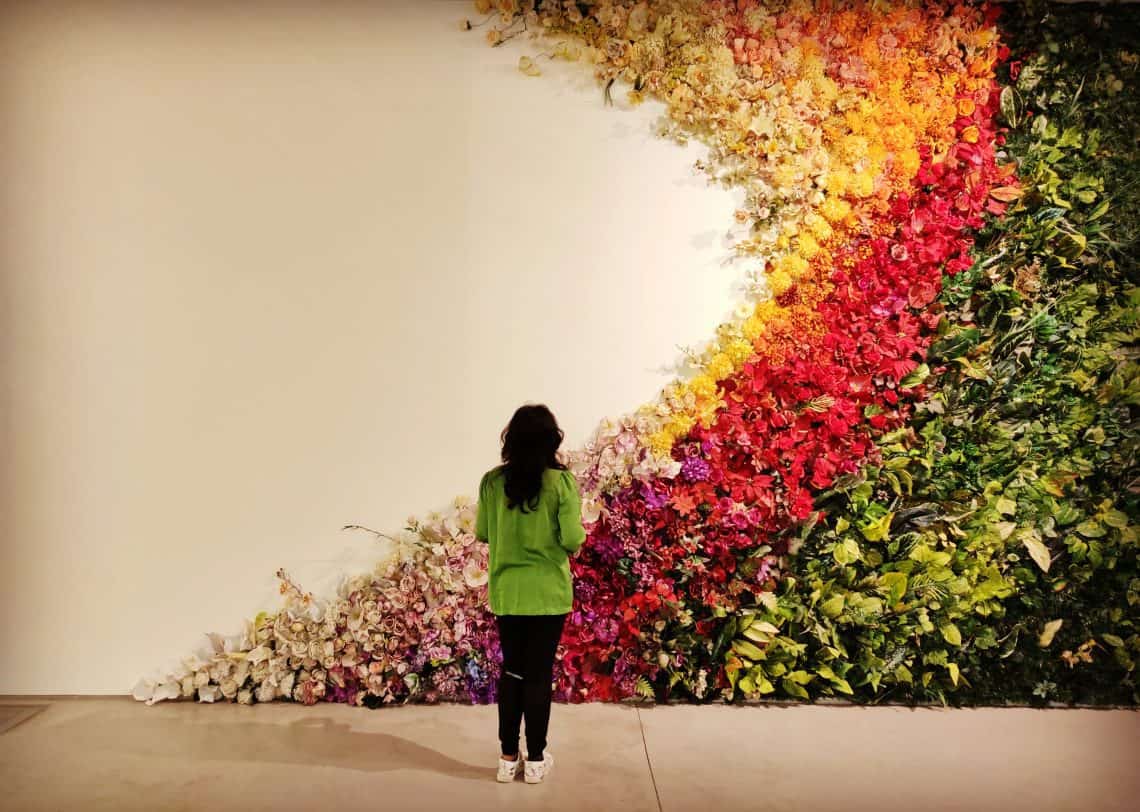 Krakow is a cute city located in the south of Poland, reachable in a few hours from Prague or Berlin . Usually, that's the route most tourists follow as well: Berlin —> Prague —> Krakow, with maybe Wroclaw or Gdańsk thrown in. The city has a population of 7.7 million which makes it the second-largest in Poland. It is a great place to visit if you are light on the pocket, and yet, want a destination that has passion, personality, and history.
I absolutely loved it.
Here are five awesome things to do in Krakow solo.
Do before
Download Uber or Bolt app on your phone
Krakow is an immensely walkable and cycle-able city. If you stay at the city center, you can walk to all major sights. For any place father away, consider using Uber or Bolt. Both are affordable and easily available.
If you prefer public transport, get a multi-day pass
This is available in most ticket machines at bus stops. Click on 'other tickets> 24 hours>' and select your option. A 72-hour pass, for instance, costs 48 zł. You get 24-hours, 48-hours and 7 days transport pass options.
If you want to use public transport, be sure to download Jakdojade on your phone. Google maps made me go round and round while Jakdojade was accurate and optimal.
Or get the Kracow Card
The Krakow Card card has various versions but the one that appeared most useful to me cost 120 zł for 2 days and 144 zł for 3 days and covered transport cost as well as entry to most local museums.
Stay at
Lorf Hostel&Apartments
is close to the city centre. It is inexpensive and has a lovely single room. Single rooms at USD 30/night and bunk beds at USD 8.
Useful phrases to know
Dzień dobry (pronounced gin-dobra): Good morning. Dobra can be used to say 'good' or 'okay' too
Dziękuję (pronounced gin-koo-yea): Thank you
Na Zdrowie! (pronounced nas-drov-yea): Cheers!
Przepraszam (pronounced she-para-sham): sorry
Say these and you will charm any Polish off his/ her feet.
Now for the best things to do in Krakow solo.
Things to do in Krakow
Soak in the main sights: Wawel Royal Castle and Cathedral, Saint Mary's Basilica and the Cloth Hall
Stare Miasto is Krakow's quaint, well-preserved city center. Encircling it are the gorgeous Planty Gardens, a set of eight gardens spread over 4 km and covering an area of 21,000 square meters. You can traverse from one end to another of the gardens and see all the sights that are worth seeing in about 2 hours.
My fondest memories of Krakow are in the Planty Gardens. On weekends in summer, it's a great place to have ice cream, lounge with friends, have philosophical conversations, and people watch. No matter how hot it gets in the outside world, the gardens are cool and sheltering.
The name is funny though, no? 'Planty'? Really?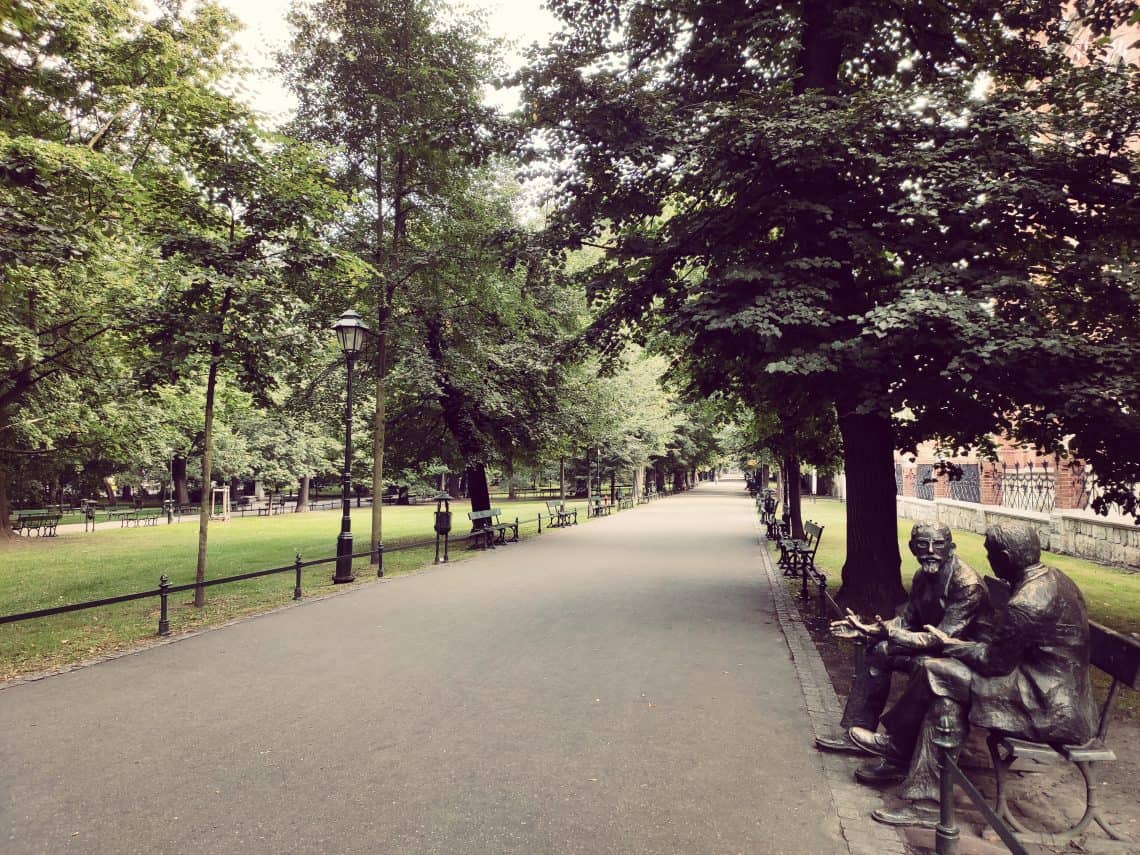 In Krakow's 13th-century grand square (Rynek Glowny) are the following historical monuments: (1) the Town Hall Tower (2) the Basilica of the Virgin Mary (also where most tours start) and (3) the Cloth Hall (the world's oldest shopping mall). Surrounding the square are (4) the remains of the 700-years old City Walls with the focal one being that of – (6) St. Florian's Gate. Just a short walk away, on top of Wavel Hill are the (7) Wawel Royal Castle and Cathedral Basilica. If you want some peace and quiet, try visiting all of them early in the morning. While parts of the castle don't open before 9:30 a.m., the castle grounds are free to roam about. The castle is closed on Mondays.
Take a free tour for an orientation to the old town.
What I loved and could not shake off for days afterwards, was the sound of the trumpet that played every hour from the taller of the two Saint Mary's Basilica towers. The tune breaks off abruptly each time, in honour of a famous 13th-century trumpeter who was shot in the throat while sounding the alarm before a Mongol attack on the city. Haunting!
Stroll around Kazimierz or the Jewish District
Kazimierz is the hip and happening area of Krakow, with kitschy bars, vintage stores, bookshops, and charming cafes. For many centuries, ethnic Poles and Jews coexisted here peacefully. During the Nazi invasion of Poland though, this area was emptied of the Jews who were moved to the ghettos in Podgórze, across the river, later to be liquidated
. Did you know, that while there were over 70,000 Jews in Krakow before World War 2, today there remain only 700?
Luckily, all that's behind us.
Kazimierz is also home to six Orthodox synagogues. Steven Spielberg shot his film Schindler's List largely in Kazimierz, although not much of it actually took place here.
Take a free tour to get an orientation of the place, after which you can while away hours here. There's much to eat, shop, and do.
Visit Oskar Schindler's Enamel Factory and the Museum of Contemporary Art
Located side by side, the two provide half a day worth's of exploration and immersion.
The Schindler Enamel Factory Museum, while named after him, has very little on the man himself. The Schindler Museum recreates what happened in Poland during the years of Nazi occupation from 1939 to 1945. With creative installations and sound effects, it actually manages to transport you to those fateful, torrid years.
If you don't want to be trampled by hordes of tourists in the summer months, go as soon as the museum opens its doors at 9 a.m. or late afternoon (but if unlucky, the ticket quota might get exhausted if you go later in the day). Ticket queues can be long. Guided tours also take place (book through Viator) which are skip-the-line, but the exhibits were self-explanatory. You don't need to take a tour to appreciate the insides.
Exit and go to Krakow's Museum of Contemporary Arts or MOCAK next.
MOCAK was such fun! I was blown away by the creativity of the installations. Several of them are macabre and grotesque and thus totally up my alley
Of particular note were Deborah Sengl's animal humans reversed (surreal!), Grzegorz Kozera's Crowbar Miracle (my image with the curved flowers; Kozera must have known how Instagram-able this one was going to be), Dawid Czycz's eerie installations, Guido Casaretto's Haptic sea, I could go on and on. Every piece was highly imaginative and strangely poetic.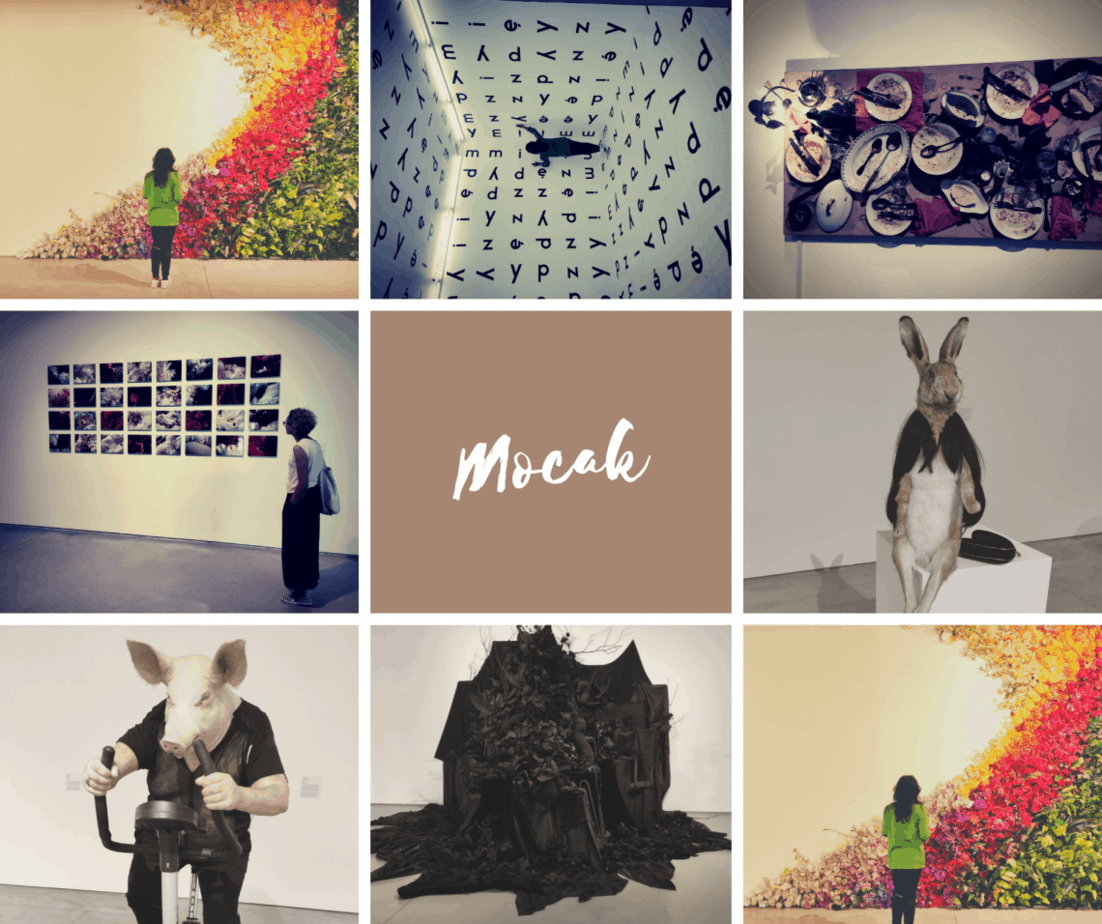 Time to visit Schindler's Enamel Factory: 9 a.m. to 8 p.m.; costs 24 zł; the last admission is 90 minutes before closing time. Closed 1st Tuesday of each month. Monday free for permanent exhibitions. Website
Time to visit MOCAK: Tuesday – Sunday, 11 am – 7 pm. Monday – closed, costs 14 zł, On Thursdays, some exhibits are free. Website
If purchased together, they cost 29 zł. Free with the Kracow Card.
Go to Auschwitz and the Wieliczka Salt Mines
The Auschwitz concentration camp was a complex of over 40 extermination camps operated by Nazi Germany in occupied Poland during World War II. It has been featured in many movies (Schindler's List, Life is Beautiful, The Boy in the Striped Pajamas, The Pianist also I think). Have a good cry when you visit, as you remember the iconic movie scenes and what happened to the hapless jews here. It was a life-changing experience for me.
The Wieliczka salt mine is one of the world's oldest operating salt mines, now a Polish Historic Monument. Its attractions include the shafts and labyrinthine passageways, displays of historic salt-mining technology, an underground lake, four chapels and numerous statues carved by miners out of the rock salt. It is an exciting place to visit and have your jaws drop at the sheer creativity that can be achieved through merely salt.
Both are best done together if you want to save money. Plenty of package tours cover both along with hotel pick-up and drop and subsidized rates (if taken together). Individually, they cost about 140 zł for an 8-hour excursion each. Together, it can get a bit rushed, but you can cover both for as low as 200 zł.
Do a scary night tour or Boat Party or Comedy Night
The Sin City tour conducted by freetours is quite entertaining. The guide narrates 4-5 scary stories with pictures and context and takes you around the alleyways of the old town pointing to where they happened. An interesting way to see the city at night. Cost in tips. Takes place on Wednesdays and Fridays.
Krakow Boat Party starts at 8:30 p.m. on Fridays and Saturdays in the summer months. 2 hours of drinking on the boat, sailing on the Vistula river, along with music, unlimited alcohol, and a magician, no less. After you land, you could hit the pubs on the ground and skip the lines. Sweet, eh?
This was my first stand up comedy act in a foreign city and I'm certainly going to be doing it more. The event I attended was great exposure to Polish quirks and ways of life, especially from an expat's point of view. A quick cultural immersion with some local beer. What better way to spend a good evening?
Other fun things to do
— Get a glimpse of Soviet Krakow as you tour Nowa Huta, a city built in the Socialist Realism architectural style by the Russians to manifest their dream of the working-class paradise.
— Haunted House Escape at Lost Souls Alley
— Day tour to Zakopane and the Tatras Mountains: While you can technically do a day tour, Zakopane is better enjoyed with an overnight stay and trekking. A day tour costs 200 zł.
— The zoo!
— Lounge at bookstores. Flip through translated Polish classics and sip coffee alongside. Books in Krakow are cheaper (as all else) than in other European towns. Drop by a few cool ones such as De Revolutionibus or Massolit in the Old Town area
Do not forget to try the Pierogi before you leave. Hands down the best food I had in Poland. Beats the Pole favourite schabowy by a good mile and some more (In my view

).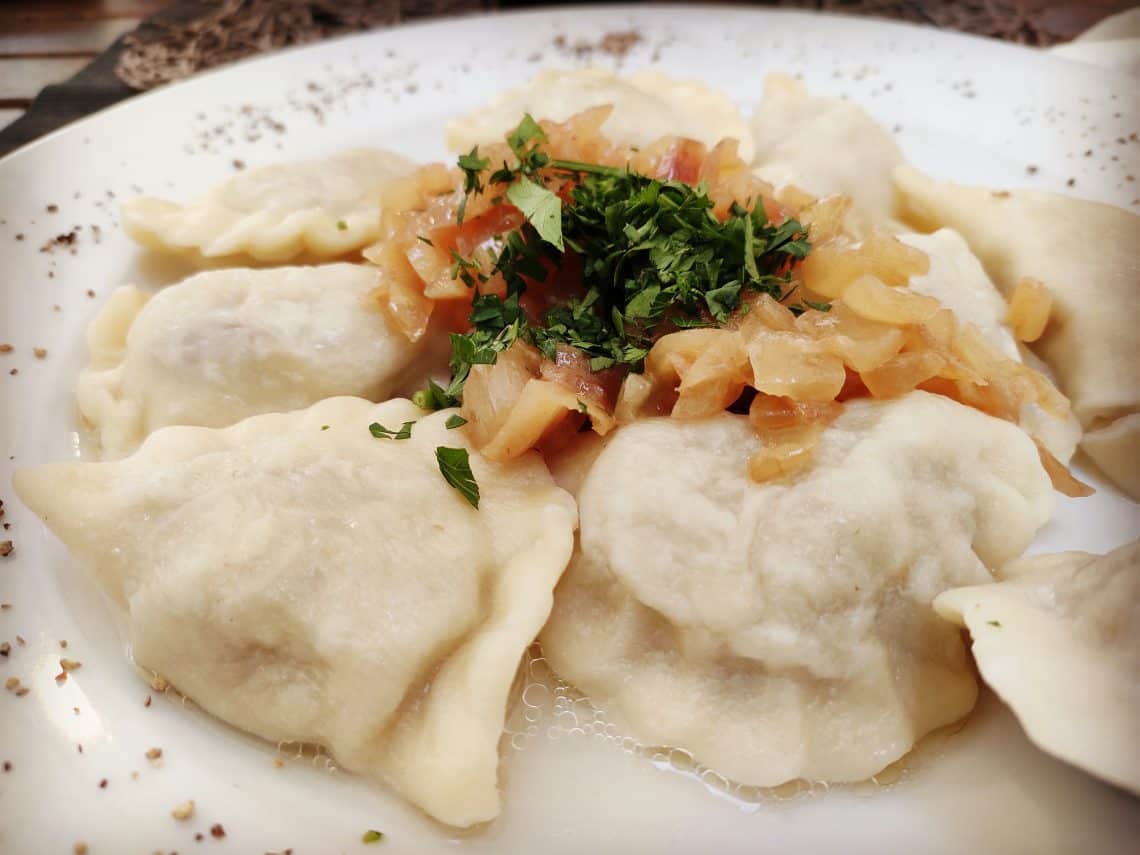 Other things to note:
Tickets to attractions such as the Schindler's factory are limited in number and get over sometimes. Go early to avoid disappointment.
Most shops are open 9 a.m. to 6 p.m. and closed on weekends.
Several places of sigh-seeing are closed on Mondays.
How to get to Krakow
Krakow has the second largest and busiest airport in Poland: John Paul II International Airport Kraków –Balice. You can use Uber or Bolt to get to the city centre. I believe the Kracow Card also lets you use the bus for free which anyway costs 4.6 zł (€1) and takes about 50 minutes to cover the 15 km distance. The train takes 20 minutes to the city centre for 9 zł or €2.
Krakow is also well connected by Flixbus and train. The polish trains, in fact, were a revelation. Fast and comfortable, do consider using them on your trips to the cities in Poland. Use the website https://polregio.pl/en/ or https://www.intercity.pl/en/ to plan your connections. You can buy the tickets online or at the station. It is quick, easy, and cheap. Reservations are not mandatory, but I had some trouble findings seats in my trains, so it may be ideal to get reservation too.