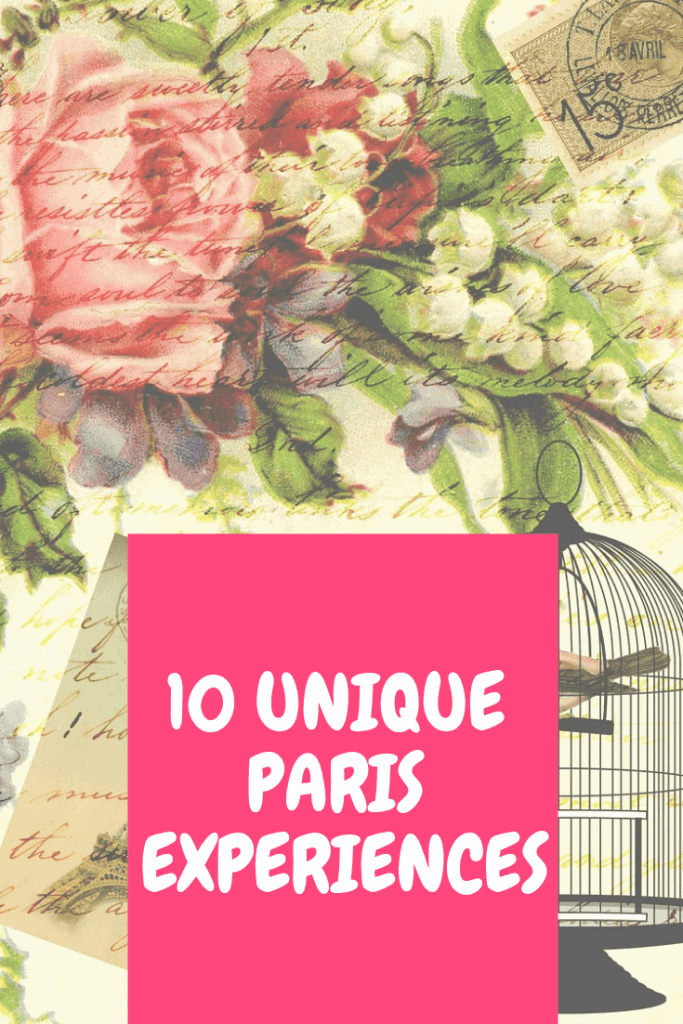 A list of new nontouristy experiences in Paris
…Or new things to do around Paris if you've been there more than once, and have time in your hand
I know. I know. You've been to Paris several times. You know all about the Louvre and Champs-Élysées. You can even pronounce them right. Well, if you're an old-timer, and are yet looking for some local secrets because like most of us, going to Paris once or even twice wasn't enough, read on. Here's a list of an expat's favourite haunts in and around Paris, what she remembers most, long after she has left. That's my sis-in-law, Uttara Basu, who was lucky enough to live and work in Paris for over a year.
Here are the best non-touristy Paris experiences according to her.
Auvers-sur-Oise
Auvers-sur-Oise is located in the Northwest suburbs of Paris, 30 km from the city centre. The artist Vincent van Gogh spent the last 2 months of his life here. It's lovely countryside and unsurprisingly, has been home to many artists apart from van Gogh, notably, Paul Cézanne, Charles-François Daubigny, and Jean-Baptiste-Camille Corot. Vincent van Gogh moved to Auvers to be treated by a local doctor, who later became the subject of two of his portraits. Van Gogh died here, shooting himself in the chest, and you can also see his final resting place in the village cemetery. Do not forget to visit the Absinthe Museum afterwards.
How to go: Take a direct train from Gare du Nord in summer; they run on weekends and start at 9:38. Alternately, start from Saint-Lazare or Gare du Nord, direction Pontoise and change at Pontoise for Persan-Beaumont. Get off at Auvers. Journey time is approximately 1 hour. Train times: www.transilien.com


Parc de Sceaux
Picnic at the beautiful Parc de Sceaux and celebrate Europe's own beautiful cherry blossoms! Parc de Sceaux is a stunningly beautiful park with a pair of chateaux, lakes, fountains, and lush woodlands. Very few tourists visit, so that's a veritable 'cherry' on the cake. The park was designed by Andre Le Notre, principal gardener to King Louis XIV, who also designed the parks of Chantilly, Saint Germaine, and the next on my list, Fontainebleau. Do not forget to walk past Sceaux's high street full of great eateries and little boutiques on your way back.
How to go: A direct train (RER-B) from Saint Michel Notre Dame to Parc De Sceaux takes 20 minutes. The cherry blossoms come alive in April. Entrance to the park is free.
Château de Fontainebleau
The Palace of Fontainebleau or Château de Fontainebleau is located 55 km southeast from Paris. The medieval castle served as a residence for the French monarchs from Louis VII to Napoleon III. With over 1500 rooms and 130 acres of gardens, Fontainebleau was the only palace to be in inhabited continuously for over 700 years. It's a good alternative to the renowned Versailles Palace which is crowded all year-round.
Entrance tickets: €12 and €3 for the audio guides
How to go: Take a Transilien train from Paris-Gare de Lyon to station Fontainebleau-Avon, a 40-minute journey. Train times: www.transilien.com. Take the bus to the Chateau from the station. Buy a day pass for the train, which comes out cheaper than a return ticket.
L'Atelier des Lumieres
A truly immersive experience, L'Atelier des Lumieres is a thrilling digital art show with lights, music and 360 degree projected images on the walls, from ceiling to the floor. All your stimuli will come alive and be set on fire. It is a trippy experience, somewhat like being on an arty drug. The Gustav Klimt show is rated the best.
Tickets cost €14,5. Shows are often sold out. So book on the Internet and book as early as you can. Website.
Where is it: 38 Rue Saint-Maur, 75011 Paris
Jardin Tino-Rossi 
Pack some baguettes and get a bottle of wine to spend a warm afternoon by the Seine with views of the Notre Dame Church at Jardin Tino-Rossi. In the summer months, the park comes alive with dancers, drummers, and singers performing in and around the sunken amphitheatre by the river's edge. Tino Rossi was himself a popular singer in the 20th century. There is also a free open-air sculpture museum with about 50 sculptures to gape at.
Where is it: 2 Quai Saint-Bernard, 75005 Paris
If you are looking to stay somewhere quirky and central, try
Hotel De Nesle.
A stone's throw away from Latin quarters, at sixth arrondissement, it is cosy and cheap! The latter, as you know, is rare in Paris.
Artists at Montmartre
You must have been to Montmartre already several times, but have you really lain aside an afternoon to merely watch the painters do their thing? Around 300 artists paint in this area, officially licensed to do so, since there's a many-year-long-waiting-list to get in. Afterwards, go to Clos Montmartre, the 18e arrondissement's only surviving vineyard. End at the Dali Museum – a small, intimate museum that showcases the art and work of the eccentric artist, Salvador Dali. Get tickets to the Dali museum here.
Where is it: 18th arrondissement, 75018 Paris
Musee Curie
This is Madame Curie's lab and Museum. The expat tells me the museum is for science enthusiasts only, but wouldn't it be fascinating to visit a museum dedicated to the memory of a scientist who has been an idol to young women worldwide. You could see her lab, her research equipment, and the quaint garden by her office. To imagine, the Curie family won 5 Nobel prizes between them. Admission is free.
Where is it: 5th arrondissement at 1 Rue Pierre et Marie Curie, 75005 Paris
Dame de Coeur
You need to know some French to enjoy this show, but can head there for the experience, nonetheless. If you adore the Notre Dame Cathedral as I do, you will now see it in a whole different 'light' through the Dame de Coeur or Queen of Hearts show. A 25-minute light-and-sound show, it takes place only on specific months of the year. Admission is free.
Show timings and reservations here or follow them on Facebook.
Tumbleweed at
Shakespeare and Co.
The beautiful atmospheric bookstore of Shakespeare and Company located at 37 Rue de la Bucherie is a must-visit stop for book lovers worldwide. And, be still, my heart….it is possible to intern at this glorious chapter of heaven. Apply to become a Tumbleweed. Write to them at news@shakespeareandcompany.com with "Tumbleweed" in the subject line. According to their website, Tumbleweeds (as guests came to be called) are asked only to "read a book a day," help out in the shop for a couple of hours and write a single-page autobiography for George's archives. Today, the bookshop has housed an estimated 30,000 Tumbleweeds, our shelves are crammed with autobiographies and stories of romances played out beneath the beams, and—most importantly—we have no intention of closing our doors. 
Good heavens! What are you waiting for?
Website here.
French Movie Night
Watch French cinema and understand it this time! Lost in Frenchlation brings the best of French cinema with English subtitles. Also, hosted are comedy nights and private screenings. There are opportunities to drink and mingle with the other guests before the show. So never ever lonely.
"The concept was born out of the frustration experienced by Lost in Frenchlation's Co-Founders, Matt and Manon, when they couldn't go to the cinema together due to Matt's lack of French language skills. These days, thanks to Lost in Frenchlation, the international community can enjoy the same French films that the locals are watching, in the same beautiful and iconic cinemas. We are currently running weekly screenings at cinema Studio 28, Paris' oldest room located in the heart of Montmartre, the stunning boat-themed cinema Club de l'Étoile located just off the iconic Champs-Elysées and only 2 blocks from the Arc de Triomphe, and Luminor cinema, centrally located in Paris' lively Marais district near Hôtel de Ville." (From the website)
Au revoir for now. Hope you get to go to Paris again soon.